Most Recent Years on Others' Audio Podcasts First
This page contains both audio files and videos or just links to Guy presenting or being interviewed for an Audio Podcast.
2022
In this episode of the Learning and Skills Management podcast, my guest is: Guy W. Wallace – Performance Analyst & Instructional Architect for Enterprise Learning & Instructional Development – President of EPPIC Inc. Today, we discuss how learning in organizations has shifted to evidence-based performance and the relation with skills building and skills management. Could this be the next logical step in the L&D transition?
Apex Mind Podcast – Guy was interviewed by Adam McDaniel on July 22, 2022. In this episode, we dive in to Guy's experience, what he thinks about the change to L&D teams over time, and what we all can do to focus on performance improvements. This podcast is 49:52 minutes in length.
https://anchor.fm/adam-mcdaniel/embed/episodes/26-Guy-Wallace-on-supporting-business-performance-and-building-support-systems-e1lle9l
***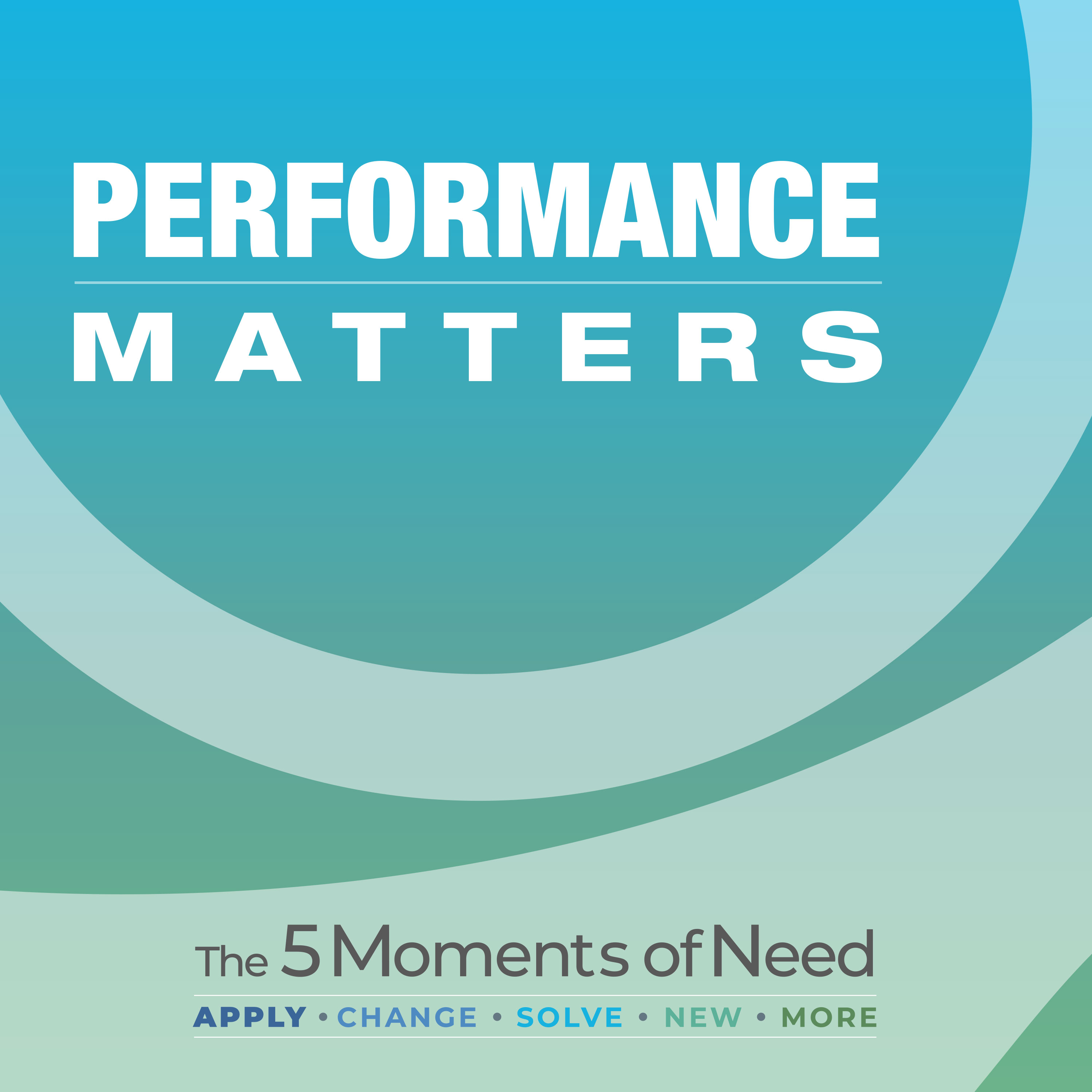 Bob Mosher and Guy Wallace Talk All Things Workflow Learning
This episode features Guy Wallace, who sat down with Bob to discuss his experience with putting performance first. June 2022.
Listen as they chat about everything from stakeholder management and technology to measurement, common objections, and how to get started with embedding your organization's learning in the flow of work. Listen here.
***
Train Like You Listen – Podcast Ep.113 – Instructional Design for Non-training Professionals, with Guy Wallace
What is "instructional design" and how does one put together effective learning programs? In today's podcast, Guy Wallace boils over 40 years of experience down into a 15-minute conversation about how effective learning can be designed. Recorded in June 2022 with Brian Washburn.
***
THE LEARNING HACK PODCAST – LH #60 Repeat Performance with Guy Wallace
This episode will be highly relatable to anyone who works in L&D within organizations, but is of more general interest too. Now semi-retired, Performance Analyst and Instructional Architect Guy W. Wallace proves more than happy to spill the beans about the wiliness that is often need to keep programmes on track amidst the sturm und drang of corporate politics and misapprehensions about learning in the C-suite.
This podcast is 52:04 minutes in length.
Guy has been designing Enterprise Learning since 1979, has been a partner/owner at 3 consulting firms, and has served more than 80 consulting clients, primarily in the Fortune 500. In 2010 he received the Honorary Life Member Award from the International Society for Performance Improvement.
0:00 – Intro
2:41 – Guy's career/academic history
17:34 – First Exposure to Human Performance Technology (HPT) 27:06 – Influences in Evidence-Based Performance Improvement
34:56 – Current focuses for learning
38:00 – Is anything in progress?
39:56 – Misused Performance Improvement Terms
50:02 – Parting words of wisdom
Follow Guy:
Contact John Helmer:
***
How to Shift from Instruction to Performance Improvement with Guy Wallace- IDIODC Ep 
#179. 
Have you ever wondered why training solutions often don't actually solve business problems? Or maybe you just inherently know that the REAL issue is something other than a training issue. How can you be sure? And if you're right, how do you effectively communicate that to management? Performance Improvement Consulting, or PIC, is an outstanding answer to that question.
Guy Wallace is a long time Performance Analyst and Instructional Architect. He's joining IDIODC to share his knowledge of PIC and how you can level up your career from ID to Performance Analyst Consultant. Discovering root causes to performance problems is critical in your success. Even if you're "just the instructional designer", you'll want to know if the work you're doing is going to have any impact on the business. And if the business problem is not a problem that your training solution will solve, then you will fail.
This video Podcast from March 2, 2022 is 43:56 minutes in length.
2021
Nerdy Shop Talk
Guy joins Dave Ferguson on Julie Dirksen and Tracy Parish's Nerdy Shop Talk Podcast – recorded on October 29, 2021.
This podcast is 91:15 minutes in length.
***
Guy as a Guest on the L&D Go Beyond Podcast
Thank you to Amit Garg for having me on his Video Podcast series: L&D Go Beyond. This video was recorded on August 9, 2021. This podcast is 61:47 minutes in length – listen to it here.
***
Learning Experience Leader
I was interviewed by Greg Williams for his podcast series on August 20, 2021. The 52 minute podcast – here – was then posted on September 7, 2021. For the show notes – please go here.
The ERP Organizational Change Journal Podcast
I was interviewed by Jack Nestell and Jonathan Donald on June 29, 2021. This 62 minute podcast was then posted on July 1, 2021.
Listen to this here:
.
For the podcast show notes, and/or to download a copy of the audio file, please go – here. To subscribe to the series check it out – here.
The Well& D Podcast
I was interviewed on March 19, 2021 by Mike Bedford for his Well&D Podcast series. This audio podcast is 42:45 minutes in length. Check it out – here.
Unlabeled Leadership
I was interviewed by long time friend and professional colleague Gary DePaul on January 4, 2021. The podcast was posted February 2, 2021. This audio podcast is 31:43 minutes in length. Check it out –
here.
2020
IDIODC – Performance-based Instructional Analysis with Guy Wallace 2020-09-30
IDIODC, short for: Instructional Designers In Offices Drinking Coffee, is a weekly, live video and podcast used to help ID's with pain points and provide best practices and insight.
This audio and video podcast is 50:10 minutes in length. See it here.
5 Moments of Need – Recorded August 11, 2020
Bob Mosher and I talk about workflow learning, why it's a must, and how to get our industry and leaders really onboard. 35 minutes.
***
Theory of Learning Podcast – June 26, 2020
91 Minute Interview on The Theory of Learning Podcast Series
Episode 06: Guy Wallace on Importance of Analysis in Learning Design!
The ADDIE analysis phase serves a major role in the quality assurance process. It defines the project's needs and ways to measure its success. If you skip ADDIE's analysis phase, you can easily introduce mistaken assumptions into the project such as wrong focus that could lead the course to be boring and frustrating for the learners and to top it all you could end up with incomplete, redundant, or inaccurate content. If you rush to development, you may not catch those errors until you launch the course. At that point, it can be very costly to fix or redesign the course.
In essence, the training needs analysis is time well-spent. Unsurprisingly, the better you study the requirements prior to the course creation, the more effective the resulting course will be. Analysis helps you gain a clear understanding of the primary target audience, learning goals, physical and organisational constraints, technical requirements and structural characteristics of the course, and criteria used for assessment.
Let us dive a little deeper to see what this is all about, why is it important, what are the factors contributing to it, and, what can we, as facilitators, do to ensure that we build the right learning design. If you wish to include these in your life as an educator, then you are at the right place.
Inaugural Podcast: Theory of Learning
***
Michelle Ockers' Learning Uncut – Disruption Series – April 3, 2020
This episode is part of the Learning Uncut Disruption series. This pop-up daily series aims to equip learning professionals with practical guidance and tips to get started or scale up with practices needed as part of their organisational response to the global COVID-19 pandemic.
Guy Wallace is a performance analyst and instructional designer. He draws on several decades of field experience to provide guidance on developing effective performance support (aka 'job aids'). The conversation starts with analyzing performance requirements through to designing good quality job aids and making them readily accessible.
***
Truth in Learning Podcast – March 2020
With Matt Richter – Recorded March 13, 2020. Note: Was never published.
***
Looop Learning – March 2020
And you can also download the audio file for listening later, from here or at David James and his Looop's Podcast Page, now, or at any time!
***
2012
The UnReasonable Gardner – Interview – 2012
A 52 minute audio podcast of an interview with Guy W. Wallace by Phil McCreight and Russell Driz Tripp – about the time and place when being Reasonable, conforming to standards, and adapting to the world around you are the right things to do – even for an Unreasonable Gardener. Created on 2012-09-25
Wallace Podcast Episode 3 The Unreasonable Gardner Sept 2012
Click to hear and/or download.
***
Links to 3 Audio Podcast interviews Guy has done with The Thiagi Group – 2010
In The Thiagi Group's Training Intelligence Podcasts…
Episode 8: The Guy Wallace/ Thiagi Discussions, Pt. 1 (duration: 41:23)
This is part 1 of a two part series where Thiagi and our friend, Guy Wallace dive deeply into a discussion about their different instructional design approaches. Guy, as many of you know, has been an instructional designer and performance improvement consultant nearly as long as Thiagi. They have known each other for decades and over the years have had many formal and informal dialogues about what they do differently, and what that they have learned from each other. The idea for this series came from a session we did several years ago at ISPI in Dallas, where Thiagi and Guy did a session together debating style, substance, process, and results. Rather than a debate, however, the session turned into a masters' class hosted by two of the greats. Our hope was to re-capture some of that here. Published July 7, 2010.
Episode 9: The Guy Wallace/ Thiagi Discussions, Pt. 2 (duration: 40:38)Here is the continued discussion between Thiagi and Guy Wallace. Enjoy. Published July 7, 2010.
In The Thiagi Group's Business Intelligence Podcasts…
Episode 2: Guy Wallace (duration: 46:58)
In our second episode, Matt interviews Guy Wallace, long-time performance consultant about work process analysis and process improvement. Guy walks Matt through a detailed explanation of his Curriculum Architecture Design (CAD) system. Published February 10, 2010.
***
Links to 4 Podcasts interviews Guy has done with SyberWorks here:
http://www.syberworks.com/audio/tdsystems.mp3 – on Guy's "T&D Systems View" book (5:09)
http://www.syberworks.com/audio/elpodcast26.mp3 – on Guy's "Management Areas of Performance" book (2:49)
http://www.syberworks.com/audio/guy_wallace.mp3 – Part 1 on Guy's "Lean-ISD" book (12:03)
http://www.syberworks.com/audio/guy_wallace2.mp3 – Part 2 of Guy's "Lean-ISD" book (8:42)
***
Guy On His Own Audio Podcasts
The School of PACT Audio Podcast Series.
12 Audio Podcasts on The PACT Processes for T&D/ Learning/ Knowledge Management
***
4 Audio Podcasts on T&D Systems View
***
4 Audio Podcasts on Management Areas of Performance
***
# # #